Hi there, it's Angela here with another
altered art
type project. It is handy to be able to make your own
embellishments
, especially when it is from a cheap material. For this you will need: A heat gun 1 A5 sheet of
Fun Foam
rubber stamp shimmery paints (eg Twinkling H2O's, Stewart Gill paints, Daler-Rowney's Irridescent Mediums) Paint brush Metallic rub-on wax Cut your piece of foam slightly bigger than the
stamp
that you want to use to make your embellishment.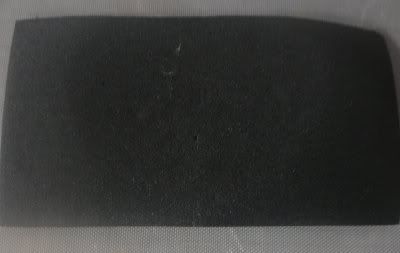 Place this on a
heat resistant
surface, and heat with the heat gun until the edges of the foam start to curl up (this should only take a few seconds). Stamp your rubber stamp on top of the foam, pushing down firmly for a few seconds.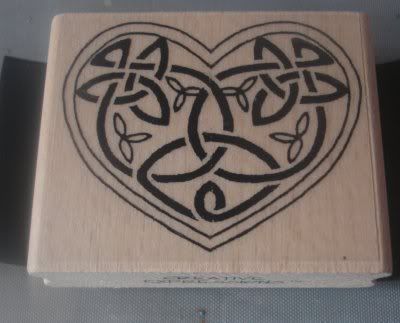 When you lift up your stamp you should see an
impression
of the stamp on the foam.
Now to make this stand out, I painted it, using a
dry brush
and some Irridescent medium, sweeping the brush over the image, not being too careful about it. This gives it a more rustic look.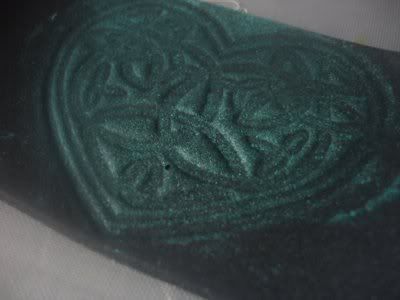 I then
highlighted
some areas with gold irridescent medium, and used some metallic wax to make the image stand out more.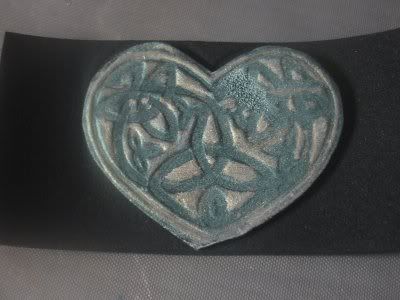 I then cut around the image, but you can leave it as it is. Here is another example:
Fun foam can be sewn on or attached using your regular choice of adhesive. There are many different things you can do with this, making an impression with random textured things that are around your house. Have fun
experimenting
!!! ~angela~
And a
BIG Woo Hoo
for our prize winner
"queenofstash (Debra) "
. If you could email to us your address your prize wil be on its way to you! (
acreativeworld@hotmail.co.uk
) .